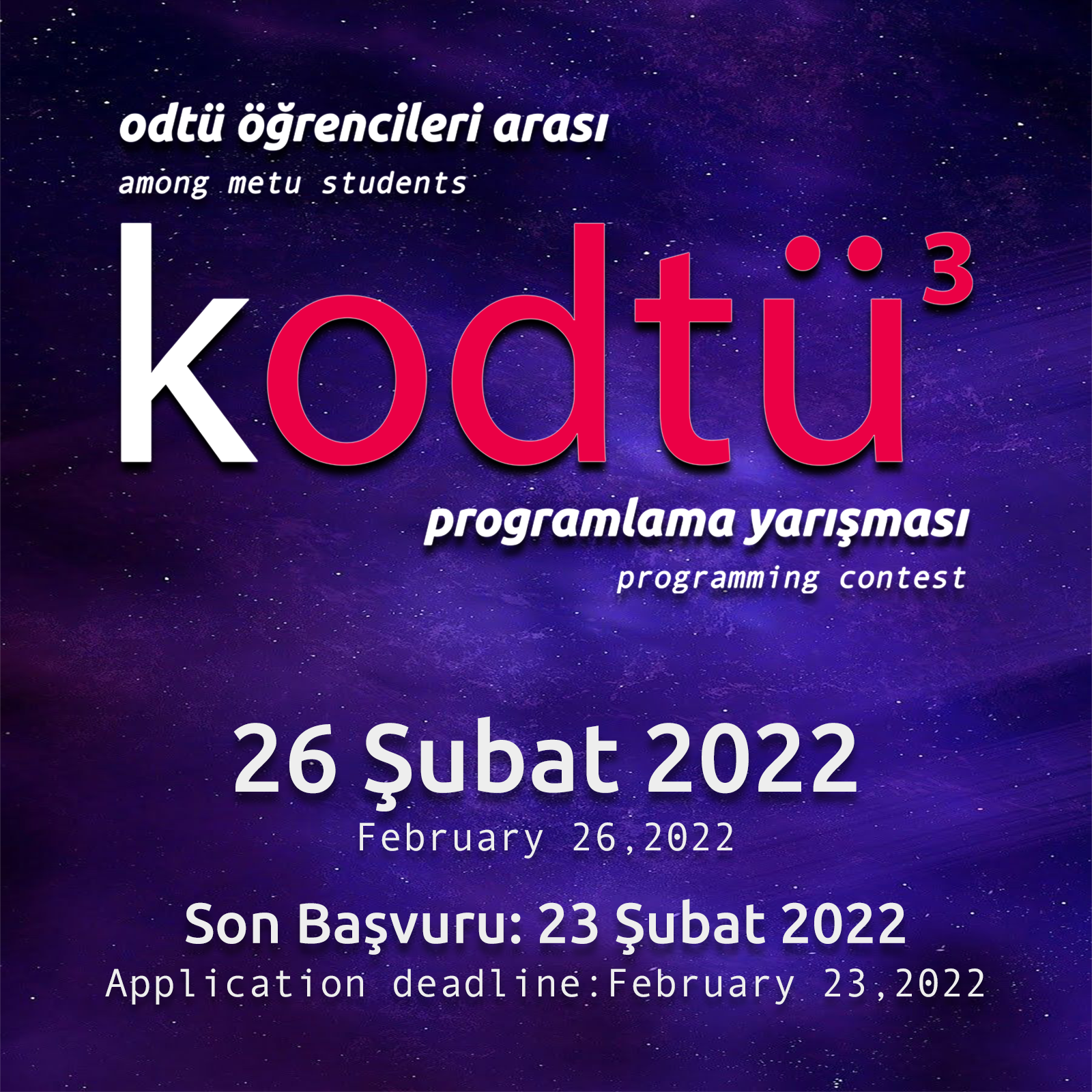 We are happy to announce the KODTÜ, our programming contest among METU students, which we will organize for the third time 🤯. We will hold our contest online on Saturday, February 26th between 11:00 - 16:00. Anyone can participate in the contest, but the award ranking will only be made between METU teams. You can participate in the contest individually or in teams of 2.
KODTÜ is a programming contest and its aim is to write a program that will solve the questions given to you within certain time and memory limits. The aim of the contest, which will be held in ACM ICPC formats, is to try to be the team that solves the questions the fastest. You can reach the questions of our KODTÜ and other contests held in previous years at https://arsiv.cclub.metu.edu.tr and try yourself in the system.
For application and detailed information about KODTÜ, whose applications continue until February 23th, you can visit https://kodtu.cclub.metu.edu.tr
We wish everyone success 🏆.